WHO WE ARE?

We are an Expert IT team who make your business smoothly working flow with our standard solutions
Since it's foundation in 2006, Solutions For Professional Digital Assistance (SFPDA), a well established IT service company located in Siem Reap, has grown into a trusted service provider for small to medium enterprises.

SFPDA has been highly successful in employing the hardware and software infrastructure needed to support to department's dynamic and expanding needs. Significant advances in technology that will entail delivery of new products, services and capabilities can be expected over the several years. We intend to exploit these advances because, even in difficult fiscal times, our stakeholders expect IT to deliver solutions that make a difference. This will create an opportunity for our IT organization to make a difference by using information and technologies in new ways.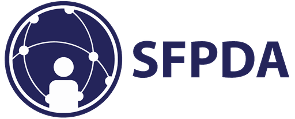 "Our mission is to provide efficient, transparent, and honest IT services, ensuring client satisfaction through innovative solutions and a commitment to integrity"

"The goal of our IT company is to consistently provide efficient, transparent, and honest services to our clients. We aim to optimize their technology infrastructure, enhance operational efficiency, and ensure data security. By prioritizing transparency and honesty, we foster trust and long-term partnerships, delivering value-driven solutions that exceed client expectations"