ONE OF THE TOP 3 IT SOLUTION PROVIDER IN SIEM REAP WITH MORE THAN 10 YEARS EXPERIENCES
OUR FOCUS SERVICES
SFPDA has pursued services to many companies and organizations who need the IT solutions, thereby reducing duplication and leveraging economies of scale. In spite of these constraints, as a unit, we are determined to go beyond a strategy of "doing more with less".


IT SUPPORT & SECURITY
A team of more than 15 technicians and engineers are working to assure the satisfaction of all customers through our 3-tier support level structure.

WebSITE & MOBILE APP
We develop for you the complete web projects and mobile app, from the web hosting to the design, web services, mobile application and deployment to the store. IT TRAINING
Improve your skills with our professional customized IT training course. We supports you in mastering your software and website through our training courses.

ABOUT
Since it's foundation in 2006, Solutions For Professional Digital Assistance (SFPDA), a well established IT service company located in Siem Reap, has grown into a trusted service provider for small to medium enterprises.

Whatever is the size, you demand IT, WE DO IT!

SFPDA has been highly successful in employing the hardware and software infrastructure needed to support to department's dynamic and expanding needs. Significant advances in technology that will entail delivery of new products, services and capabilities can be expected over the several years. We intend to exploit these advances because, even in difficult fiscal times, our stakeholders expect IT to deliver solutions that make a difference. This will create an opportunity for our IT organization to make a difference by using information and technologies in new ways.

IT SUPPORT CUSTOMERS
POS CUSTOMERS
WEBSITE CUSTOMERS
EMAIL HOSTING CUSTOMERS
OUR KEY-TEAM



With our key staffs, we are proud to assure the best quality to the customers.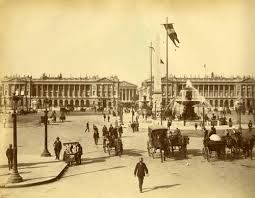 FRANCK TOUCH, CEO
Franck Touch has more than 10 years of experiences in the IT field in France first as a developer then as a project manager and consultant and finally as an IT director of a business intelligence company. Observing that Cambodia was lacking services in the IT fields, the French-Cambodian Franck decided to set up his own company in 2001 in Phnom Penh, Cambodia in order to provide a large range of IT services and products to companies. Sophat PRAK-CHAN, IT Manager
Sophat is truly passionated about new technologies and has spent most of his life in Belgium where he has been working in the ICT industry for more than 14 years. In Cambodia since 2011, he has shared his knowledge and experience to develop IT in different sectors such as Education, NGO and Hospitality. Chanly CHOEURN, Office & Account Manager
With more than 5 years working hard with company, he has proved his capacity starting from Sales & Marketing, Accounting Manager and then Office & Account Manager. Davith LORN, Team Leader
Davith known as IT Indian who is the most satisfied by customers regarding to his responsibility and quality to solve the problem as expected and without delay.